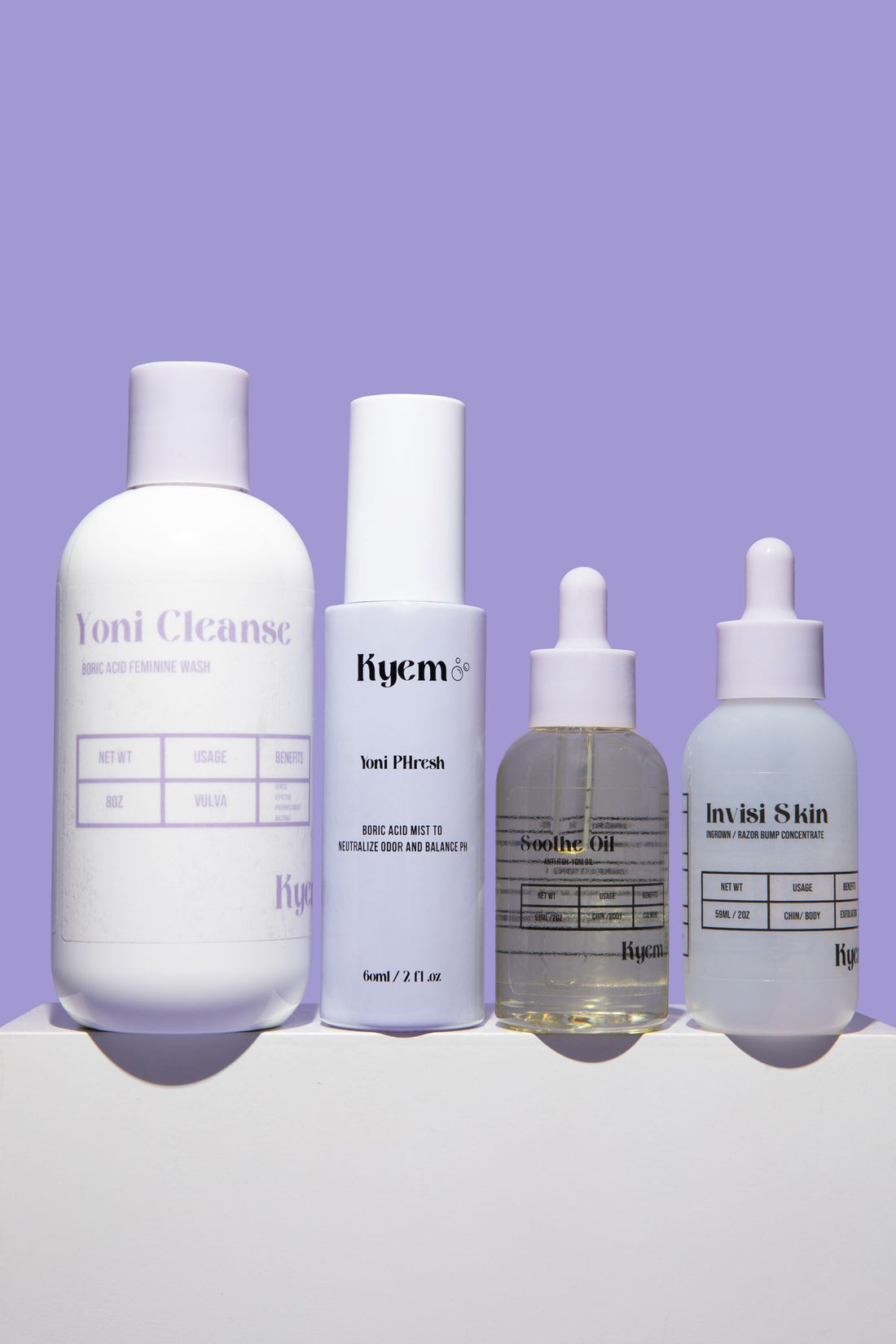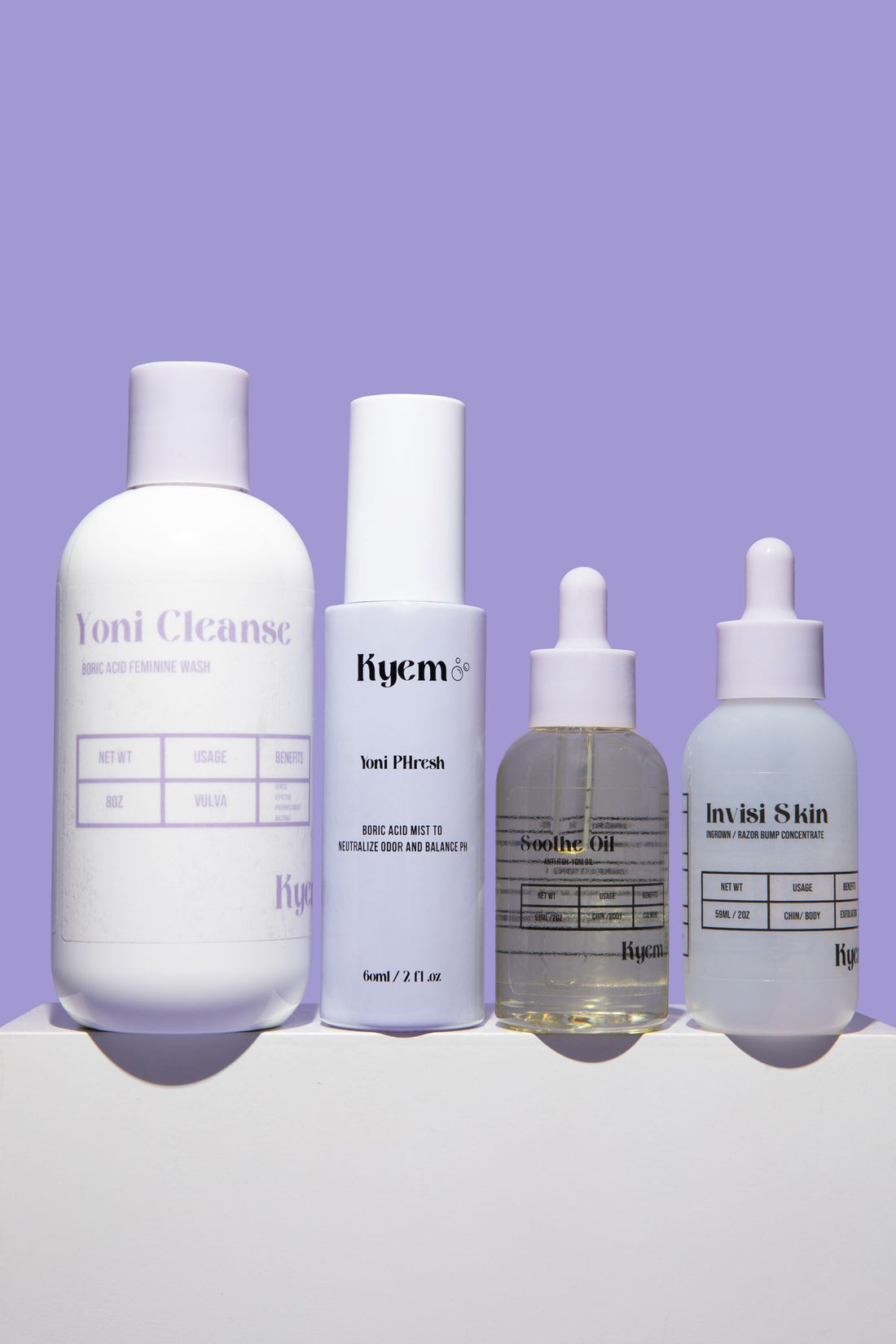 Cookie Pack
Out of stock

-

Back in soon
Cookie Pack
Out of stock

-

Back in soon
Cookie Pack
Great products! Everything works well. Love it!
Love love
Hadn't used the hair removal yet, but the yoni soap the boric acid spray the African net are everything ! So glad I went with this product and look forward to refills !!
It was amazing. Didn't think it would work but it did . I love it so much
Tried and true
It's my second time ordering this (more or less) and has been working great. Will forever love the boric acid spray, and now I love the invisi skin solution has been a great addition to my routine and customer service from Kyem collections makes the products even better. Love supporting small businesses that care <3.